Tech world saw a lot of ups and downs in 2018. Silicon Valley giants such as Uber, Facebook, Google and Apple all dominated headlines for various different security and technology related concerns. Having said that, the past year also saw some key changes which will have an impact on the way people adopt technology for their well-being.
For starters, the mobile phone has been firmly established as the answer to all of consumer needs. From eCommerce to Healthcare – Mobile App technology is driving businesses to work faster and smarter! So, what will dominate the universe of mobile app and what should tech enthusiasts expect from 2019? Let's take a look at some of the interesting tech trends of 2019!
Cloud Integration Technology
Users today practically have an unlimited storage capacity mobile phone in their hand! This is possible because of the cloud computing technology which enables easy access and secure digital storage of pretty much anything. In 2019, we will see a huge shift in data storage as cloud computing technology presents itself as a cost-effective secure way. There is no doubt cloud computing will take over a major chunk of mobile app development this year with a huge cloud-based apps spearheading the way!
Growing need for On-Demand Apps
As internet availability spreads across the developing across the world, the needs for on-demand services will also grow rapidly. 2018 saw a lot of local businesses enter this market after realizing the potential for business growth and profits. The indications are clear after seeing a rise in need for top mobile app development companies in New Jersey. From a popular NJ based restaurant to a taxi and grocery shops, consumers are trusted on-demand mobile apps and hence we can expect a lot more business choosing to boost their business digitally with a well-developed mobile application!

Internet of Things
The Internet of Things (IoT) successfully penetrated and established as an important part of the tech universe which has a bright future ahead. Simply put, the connectivity of the different physical objects which is controlled via smartphone applications is a need of the hour! IoT has the potential to bring a revolutionary change in key industries such as Healthcare, retail and big manufacturing sector. Businesses looking to change gears and expand in 2019 are looking at Internet of Things trend to help them along the way.
Emergence of Instant Apps & Chatbots
Chatbots proved to be a strong and effective tool for businesses to scale up and interact with their customers for all things necessary. As the interface becomes more dynamic, the users can expect more than just pre-defined questions. The conversations will dig deeper into more authenticity and deliver the right results for the business.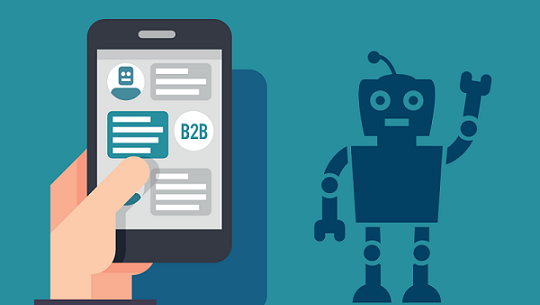 If there is one thing that connects Chatbots and Instant App is the need to provide customers and users the best possible experience. Instant Apps work wonders for internal process which boost the productivity and streamline inter-department operations. These apps are packed with the same amount of power but they're much lighter, hold lesser data and load faster to help the customer get the desired results instantly. With big brands opting for light-weight instant apps
AI & Machine Learning
2018 was the year of Alexa and Google Home, the AI assistants which were used for everything from playing a song to calling a friend. In 2019, we can fully expect AI and Machine Learning to drive the way business intelligence is analyzed and acted upon. Integrating these with the powerful mobile app technology has opened fresh avenues for business owners to market their brand and engage with the customers and empower the employees with better and smarter way of handling their day-to-day tasks.
At the start of every year, we take a look at some of the top mobile app development trends to get a better understanding of how the tech space is shaping up. 2018 say Symphony Solution introduce some path breaking technologies and digitally transform businesses! If you are a business owner looking to penetrate the multi-billion dollar online industry, contact us or discuss your requirement with us at  sales@symphony-solution.com