Mobile Apps can experience a monumental rise and an appalling fall in no time. Some of the most popular mobile apps today have some unique takeaways that may not be visible to the untrained eye.
We take a look at what entrepreneurs can learn from these App development success stories.
WhatsApp
With over a billion downloads, WhatsApp, without a doubt, rules the world of Instant Messaging. Competitors such as Telegram have tried to dethrone WhatsApp but have failed till now. There have been IM apps before and after WhatsApp's prominent rise. After a blockbuster sale to Mark Zuckerberg, many experts believed the popularity. But, people still continue to use it crushing any competition that may arise.
What can Entrepreneurs learn?
Clean UI: WhatsApp's UI has always been a strong plus-point and a key to keeping the customers happy. Its color combination is more pleasing to the eye, user can navigate to contacts quickly and messages are encrypted end-to-end.
Innovation and Growth: The development team has always been innovating new things be it Web version for WhatsApp or the recently launched WhatsApp for Business. It is due to these reasons that it has gained user loyalty and has kept competitors such as Telegram behind!
Bitmoji
This is a mobile application that grabbed everyone's attention few years after it had launched. As Snapchat changed the way people shared pictures, Bitmoji took the industry by surprise with its unique pictorial messages. Being able to customize and create personalized 'emoji' was a concept that was new and fresh. The app certainly helped conversing with images become less boring and more fun!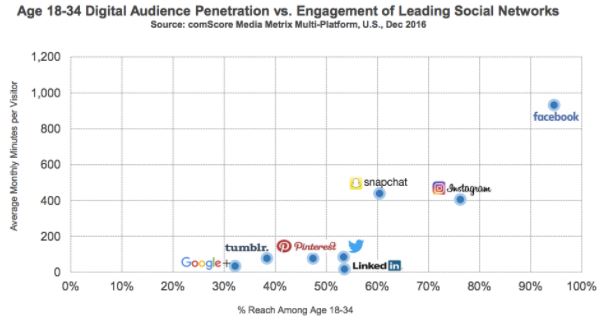 What can Entrepreneurs learn?
Don't forget the fun: Bitmoji added the 'fun' in standard pictorial emoji. With a fairly young target audience, they realized what users were looking for and acted accordingly to hit the bull's eye!
Customized features: The USP of the app was the customizable feature. Having a pictorial of your face was new and became an instant hit amongst the consumers. It is important that entrepreneurs realize that customers love a personalized experience!
Uber
Uber is a text-book example of mobile app success story. Two people meet in Paris and can't find a cab, thus giving rise to simple yet effective cab hailing app, today valued as $50 billion. Although Uber has a few competitors in the Global cab hailing market, it has risen faster and become better in lesser time.
What can Entrepreneurs learn?
Efficient UX: The biggest take away from a location based mobile app is how well a user can complete the task during an urgent need. Uber's UI is sleek and UX is unparalleled. Innovating in terms of design is something they have done excellently well.
Where there is a need there is way: Entrepreneurs often forget that many people have common needs and challenges. Solving a common issue can make you big money!
Accelerated Marketing: Uber has always been on the front foot when it comes to wooing the users. Constant discounts and new marketing strategies have made it the big player in cab hailing market.
Instagram
If there ever was a game-changing mobile app, it has to be Instagram. When it first surfaced and started making noise in the app world, people were just curious about it. Over the past few years, it has completely changed the way people approach pictures, especially those of food. Despite facing multiple issues over the years, a billion downloads suggests it will take something truly revolutionary to dethrone Instagram.
What can Entrepreneurs learn?
Less is more: Instagram is micro in design and since the spurge of microblogging, it has almost become a pictorial blog. Effective design does not have to shout loud every time. Instagram has always stuck to its USP whilst making it fun
Listen to the users: When it first rose as a powerful picture sharing app, Instagram's unique filters were irresistible! Before being bought by Mark Zuckerberg, user feedback was key to some of the features in the app. This resulted in more downloads and user loyalty!
We have developed more than 300 mobile apps, read our app development success stories here.