Even though lockdown restrictions are now coming to an end, the use of food delivery apps continues to increase, according to new data from App Annie.
Food delivery app activity rose rapidly as lockdown restrictions came into place last year in February and March.
Foodpanda stood out as it expanded globally into Pakistan, the Philippines, and Thailand.
Food apps are trying to stay relevant by extending their options. For example, DoorDash partnered with Rite Aid to deliver groceries and wellness items.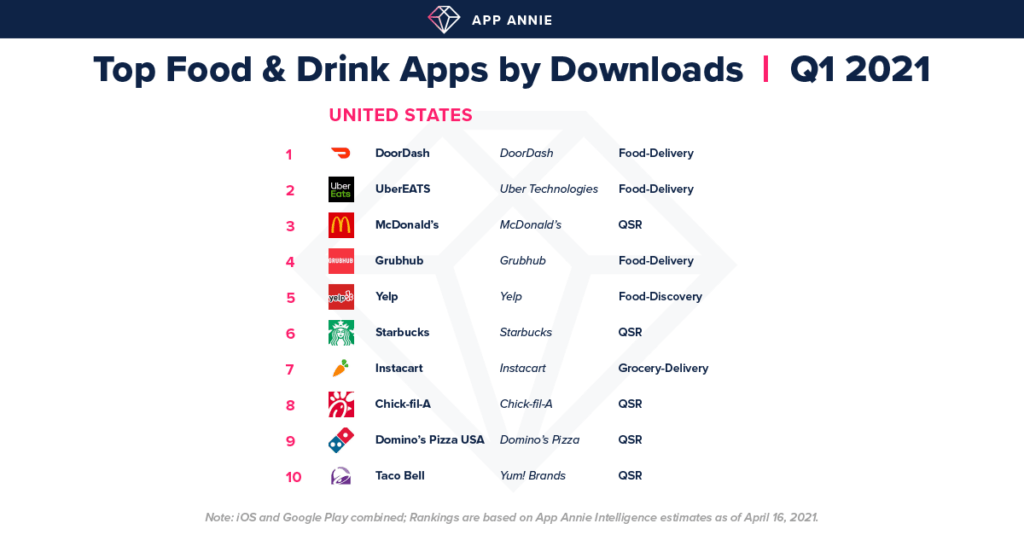 Grocery and delivery apps took the opportunity to launch new offices globally with DoorDash and UberEats establishing presences in Germany in May 2021.
At the same time, downloads of delivery apps surged.
DoorDash ranked as the number one food delivery app in the US in April 2021 at 2.1 million downloads.
What may be interesting for app marketers in this space is that consumers of food delivery apps also use grocery apps. Around 10% of US DoorDash users also installed Instacart on their phones.
When it comes to grocery deliveries, UberEats ranked top in the UK and France. Morrisons also scored among the top 10 in the UK with two of its apps.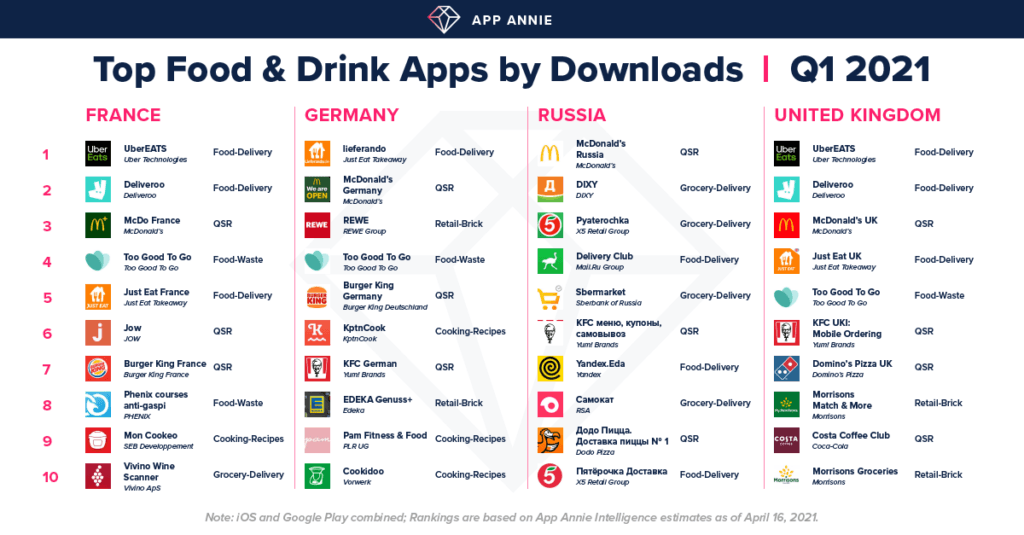 Conclusion: Start working on your food application idea. Don't wait for this pandemic to get over.
Our on-demand food order and delivery management mobile app solution provide the easiest way to manage multi-location restaurants for business owners.
Simple and efficient back-end dashboard to help with everything from menus to inventory and invoices.
Let's discuss your idea – https://www.symphony-solution.com/food-delivery-app-development-company.html