Our education system is changing in a pandemic situation. Almost all the school and colleges are getting rely on app and their smartphone. They can access essential resources anytime and anywhere.
At the initial level in covid19, it was difficult for students and teachers bot to study online. But with the help of app it becomes easier to teach online.
Students, parents, and teachers can collaborate on a single platform and discuss report cards, grades, or assignments seamlessly. Much of this progress is due to mobile education apps that are improving the education system in several ways. the pandemic has majorly affected educational systems worldwide. But with the availability of smartphones things have become a lot easier. Educational apps are proving to be beneficial during the pandemic to take classes online.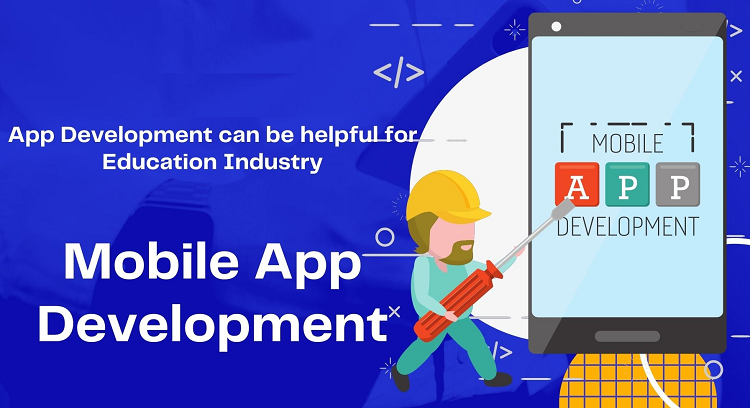 How app development becomes a subject in the school and college students
Nowadays even small kids are having an interest in making app development. 8th std. students are learning code. It becomes a subject in the future. Kids and college-going students are taking too much interest in app development. Now a day, in school, they are taking a subject to give them basic knowledge about app development.
What are the Challenges in Education Industry?
Good Teacher's Availability: The teacher shortage is real, large and growing, and worse than we thought. When indicators of teacher quality (certification, relevant training, experience, etc.) are taken into account, the shortage is even more acute than currently estimated, with high-poverty schools suffering the most from the shortage of credentialed teachers. Getting a good teacher with quality of the experience was difficult.
Visualization: This challenge was teachers was teaching with older method earlier. Students were not able to visualize the things. Not only do teachers have to ensure that each student in the class is learning and engaged, we also have to make sure that we are in line with the goals of the school. Most of the time, that goal is the same: educate students so that when they enter the "real world," they will be capable of making good choices. Sometimes, though, there are more things going on with the school than anyone teacher knows about.
Students Attendance: The teacher at the beginning of each class for attendance. Manually taking attendance is very time-consuming. Managing this growing batch of data requires a system that ensures that information is archived, found, and retrieved quickly and efficiently. Paperwork can take up a lot of space if the presence is marked in the records. If your school has multiple offices, it will be even more difficult to access documents from each office in different locations. If you are still responding on paper based on the attendance system, you are more likely to choose attendance incorrectly.
Parents Involvement:  Generally Teachers find there is no way to parental involvement, Some parents won't be seen for the entire school year, no matter what sort of issues might arise. Others never seem to go away, hovering over the child and teacher and interfering with the education process. There are ways parents can become involved and support their child's education at the same time, but teachers don't always get that level from parents.
How the Mobile Application is Changing the Education Industry?
In these changing times, students are more driven towards using a mobile phone for every purpose. A smartphone they call it. The world is at the fingertips and a student can get access to any information from anywhere. This reduces the chance of visiting a library and searching for the data. A mobile phone hence can be used for a number of such purposes. What makes the information easily available is mobile applications. Every mobile app has a unique feature that offers its own set of services.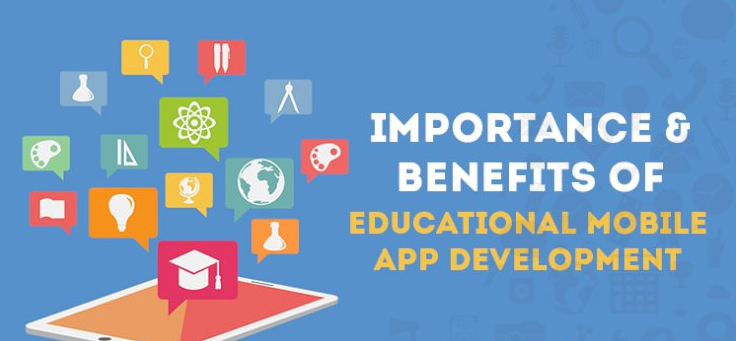 The emphasis of New Learning Method:
Implementation of application in the Education sector has become a new learning method. There are multiple education video which helps in understanding the concepts in this new learning. In this digital world, teachers play a vital role in imparting education to the students. While taking a class of more than 15 individuals during one session, it becomes difficult to focus on any one student specifically. This becomes a restrained factor for teachers as they cannot help in personalized learning. But when students make use of educational apps, they have everything at their fingertips.
Save the Time:
 There was a time when only the high class could avail quality education from renowned institutes. But with the introduction of mobile app development, learning has become easier for every group. App development has helped students access proper education for free. In order to take online classes, all you need is a proper internet connection and zeal to study.
More Engagement of Students:
AS the teaching methodology has changed the learning becomes interesting for students. In short, retaining the students during the entire session as well as keeping them interested in the same. Advanced technologies like VR and AR play an essential role in app development. Thus, leading the educational institutes to take help from mobile app development companies.
Communication Become Easy:
There are many innovative, educational apps that help establish an easy communication system between students, teachers, and parents. They all work together to improve the overall performance of the students and thereby increase the effectiveness of the educational system.
These education apps also allow parents to keep track of attendance, assessment reports, and other remarks about their child, and thus promotes transparency in the system.
Enhanced Parent-Teacher Communication
Parent-teacher communication apps help in building parent-teacher relations beyond the walls of educational institutes. This facilitates teachers responding to the queries from the parents regarding the development of their ward. It also helps in maintaining transparency in the education sector.
Let's connect and discuss your mobile application