Our series of blogs on Mobility in Manufacturing have showcased in detail how Quality Control, Supply Chain, Production and Logistics can be transformed by using Paperless digital solutions. A survey published by Forbes suggests that the top three technology priorities of industrial manufacturing CEOs are mobility (73%), cyber-security (72%) and data mining and analysis (70%).
There are no two-ways about the importance of mobility and the impact of using mobile apps for manufacturing industry. As if saving millions of dollars, improving productivity wasn't enough, Paperless solutions are also one of the biggest contributors to Lean Manufacturing. Adapting the business as technology knits everything from employee productivity to paperless processes ultimate results in cutting down wastage and saving millions.
How Lean Manufacturing Eliminates Wastage & Saves Millions
Perhaps the biggest question for manufacturing business owners in North American markets such as New Jersey, Philadelphia, Pennsylvania is how one can use Mobility to reduce waste in different departments. Lean Manufacturing through mobility can be categorized into three main components mainly:
Planning & Designing stage.
Implementation stage and
Production
Mobile Apps for Manufacturing Industry thus have an impact which not only transforms the business resulting in Profitability but also changes the business and makes it sustainable for future. Here's how Industry 4.0 is the most important transformation for your manufacturing business.
Optimizing Production
Challenges managers face while cutting down wastage in manufacturing are more often than not related to production. From over production to wrong production, a common link to solve these issues lies in fixing communication which can be achieved with ease through mobility. With multiple employees involved in the production process, miscommunication often has a snowball effect leading to production wastage. Using analytics through mobile apps can also identify patterns in production process which result in saving millions and having a great impact on business in the long term.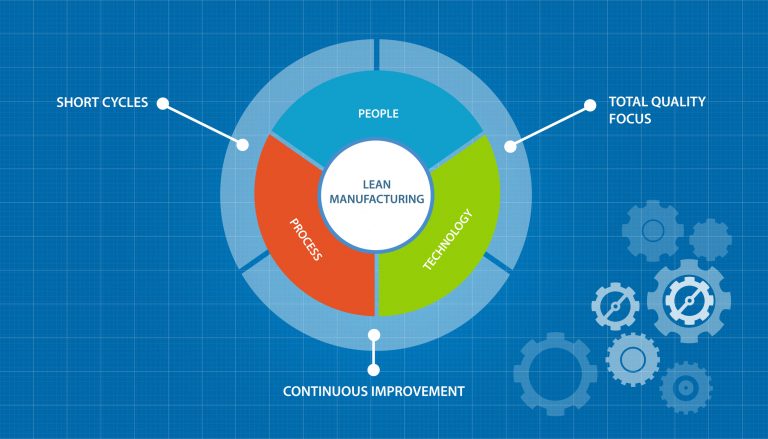 Transport & Fleet Management
Fleet management is a big part of running a successful manufacturing business. At Symphony Solution, we have digital and tech capabilities which are perfect to track your inbound and outbound fleet and inventory. Business owners looking for optimum Return on Investment (ROI) and streamlining process should adapt their entire transport and fleet with mobile apps which help in tracking the movement of the inventory and products. Such mobility solutions for smart manufacturing are a blessing for managers who can get the accurate reports in real-time about the movement of materials thus never losing money on misplaced or late inventory management.
Total Asset Management
As the manufacturing business expands, so do the physical assets of the company. From machinery to the inventory, tracking all the assets of your business will become a whole lot easier using digital solutions. Most problems while tracking assets occur due to human errors while labelling or maintaining the data. With digital centralized database, the administrator can find any asset within seconds by accessing the data anytime, anywhere. Paperless manufacturing is encouraged by adopting your business to secured cloud storage of everything from contracts, invoices, instructional manuals and payroll!
Process & Workforce Management
Ultimately the impact of Mobility solutions for manufacturing are down to how smooth processes in the unit are and how well the employees adapt them. The sight of often watching employees either being idle or not using the best methods to do their job on the floor is far too common. This is a result of employees over processing due to the lack of instructions or proper knowledge. Smart business owners are turning towards mobility to outline efficient techniques and technology that makes it easier for the employees to work better.
Symphony Solution is always on the lookout for Manufacturing business owners in North America looking to digitally transform and stay ahead of the competition. If you wish to innovate and build a sustainable Lean Manufacturing, share your requirement or email us at sales@symphony-solution.com.