Continuing our series of blogs about how smart manufacturing can help propel the business and employees to a new level, today we are focusing on how Paperless logistics management is beneficial. Manufacturing business owners should be prepared for Logistics 4.0 which enables end-to-end logistics management which passes the baton from outdated legacy system to new-age cyber and advanced systems which are easy to use and promote accountability whilst improving employee productivity.
Logistics in any manufacturing business is crippled by delay in process, lack of communication and endless paperwork. By using the new age technology with custom web and mobile apps for Manufacturing and Logistics businesses, Symphony Solution has empowered manufacturers to completely change the way logistics works!
 Paperless Documentation
A great way to adapt to the digital Logistics 4.0 is by adopting the Paperless manufacturing. Invoices, contracts, instructional documents run in thousands with the day-to-day running operations. With our custom Paperless mobility solutions for logistics management, the manufacturer can store the entire documentations securely on a cloud. These documents can be accessed by managers and employees anytime, anywhere. With this, manufacturers also eliminate the time wasted on filing and finding paperwork.
Scheduling Dispatch
Out-bound logistics can be a tricky activity to handle. Usually done by the floor managers, it requires a lot of co-ordination between different departments along with paperwork which needs to be verified and signed at every stage! Simplifying the entire dispatch management can make the lives of your employees much better! Manufacturers are staying ahead of their competition by using cloud-based applications on iPad, Android tablets and mobile phones to prioritize dispatch management. Employees can now check which items are in-queue of the upcoming dispatches and schedule the entire dispatch operations in no time!
Inter-business Communication
Employee productivity is a big factor directly affecting the manufacturing business. Much of senior management responsible for the daily tasks is looking for ways to take employee productivity to the optimum level. At Symphony Solution we have developed tech capabilities which are be used by employees within the different departments of logistics. Employees can not only communicate but also upload key media such as photos, comments to notify the concerned co-workers and managers.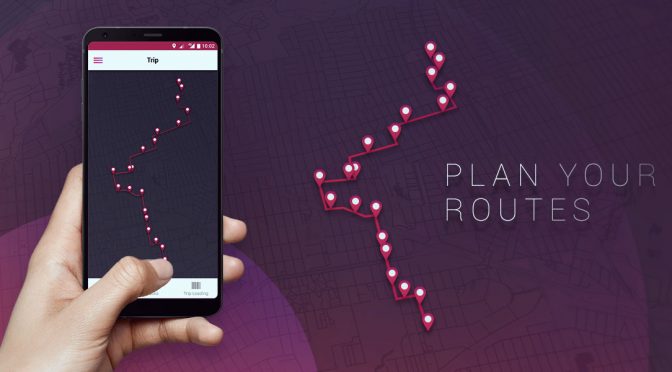 Vehicle Tracking App
Another big part of the out-bound logistical operations is the shipment of the products. Manufacturers lost millions of dollars every year due to late shipments which they have no control over! Symphony has a definite solution to this head scratching problem which managers often have to face. Our vehicle tracking app based solution is already helping many companies to accurate keep a track of their shipment. Using latest GPS technology, the driver is already acquainted with the routes and drop-off destination. A vehicle tracking app gives the power to managers and drivers in the palm of their hand!
 Integrating Legacy Systems
Legacy systems were the need of the past and still continue to be useful. But, with the pace that market demands manufacturing units are vastly changing and adopting newer technology to integrate with the Legacy systems. Manufacturers which heavily rely on such outdated systems are often scared of making a change in the fear of losing what they have at hand. Symphony Solution has helped different organizations in Manufacturing, Logistics, Healthcare and Pharmaceutical domain based out of New Jersey, New York, Pennsylvania and across North America  to build new age, very easy to use applications that connects and integrates with their legacy system, making the legacy system very user friendly for the operations team. Our custom apps for Web and Mobile platform has helped Governing bodies to manage and control the operations right through their device, saving time, money and increasing productivity with better transparency.
 Reporting and Analytics
Perhaps the best part of digitizing the entire logistic management is the amount of control it gives the managers, employees and the business owner. Mobile applications designed for internal use have the ability to generate instant reports and provide valuable business insights. Senior managers and the business owner can access an all-in-one dashboard which provides an overview of the entire logistics department, find out the failures instantly and create better strategies with the right knowledge at hand, learning from the past experience.
2 minutes take-away: Mobility in Manufacturing impacts the business positively when implemented with a 360 degree approach. Logistics management is one of the key departments that can be completely transformed! If you are manufacturer desperately looking to revitalize the business using digital manufacturing solutions, don't hesitate to contact us or discuss your project by emailing us at sales@symphony-solution.com.